Here below a couple of experiments with Risograph.
I joined a workshop in Milan, at Atto Studio, during the Sprint Salon, II ed.
It was held by Julien Fischer, a member of Swiss RATS Collectif, assisted by Elena Radice.
I was in a group working on cut out images, with Virginia Francia and Giada Marson.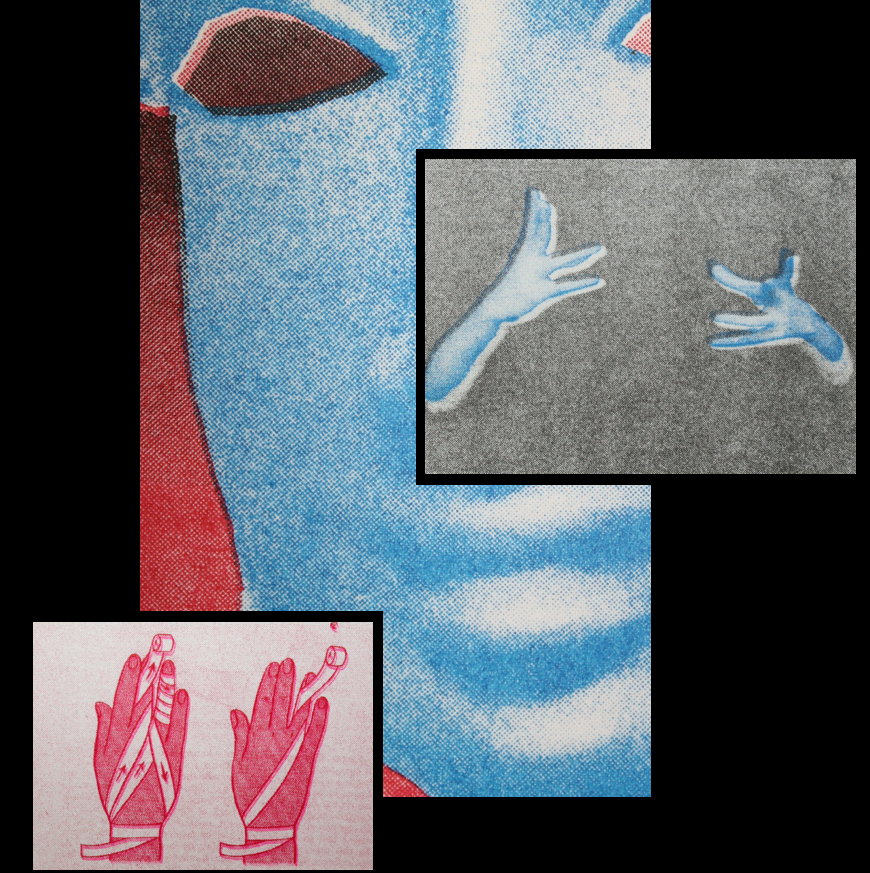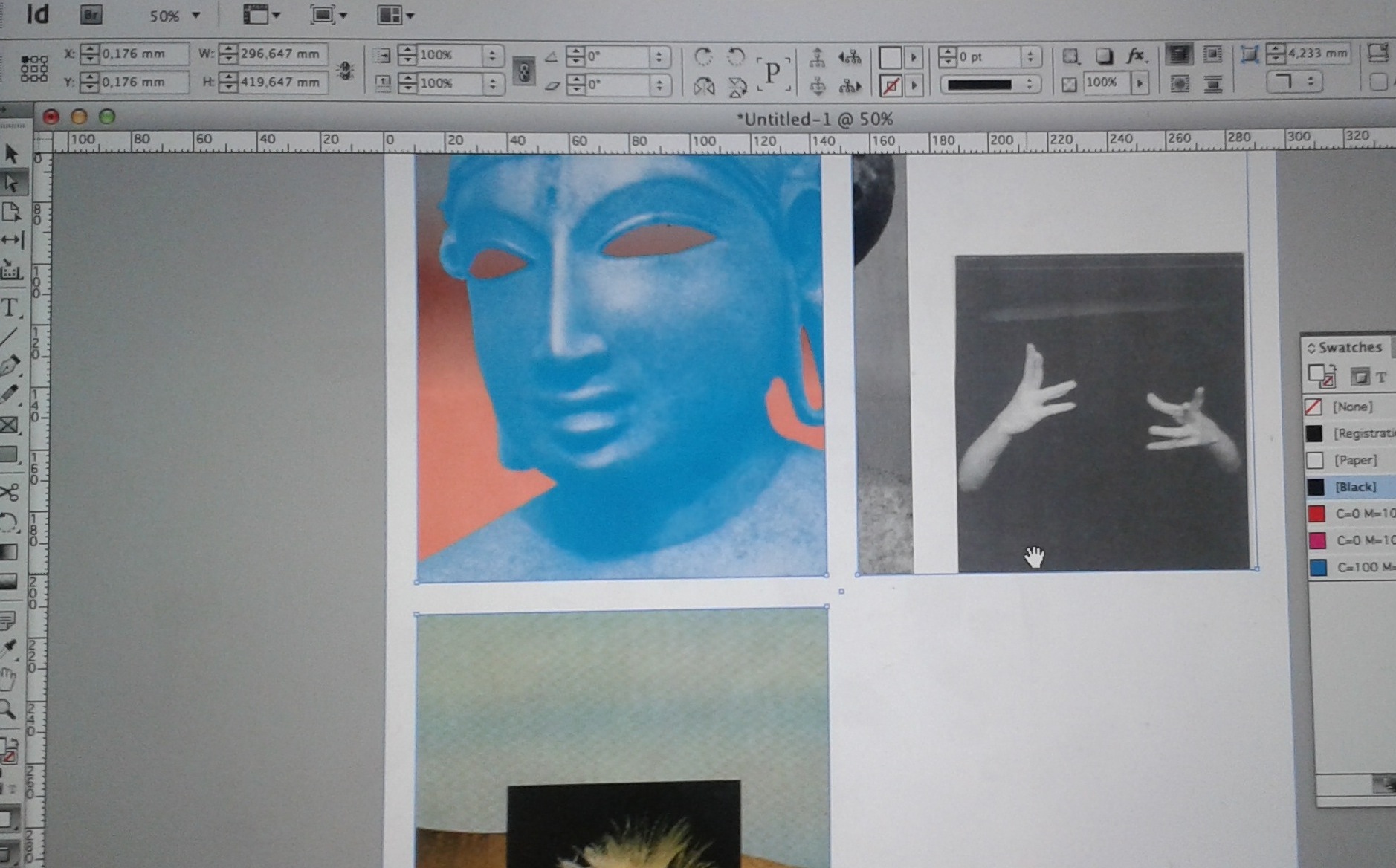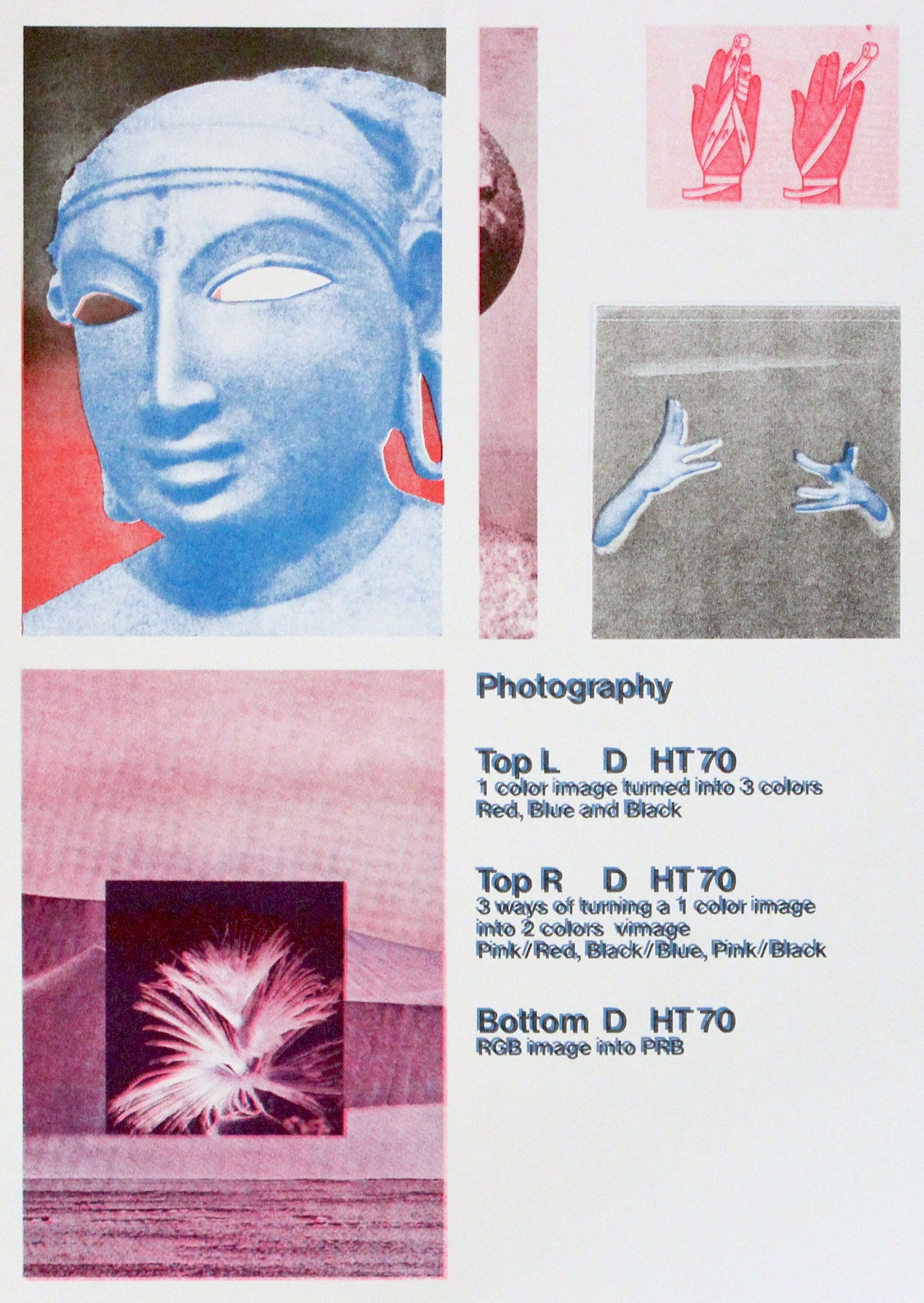 I also decided to work on my first edition of two color A3 Riso posters.
I edit a couple of layouts and had them printed by amazing Inuit in Bologna.
The original image is a still frame from a video of mine, Moonbow thief,
to celebrate its screening at the Anthology Film Archives.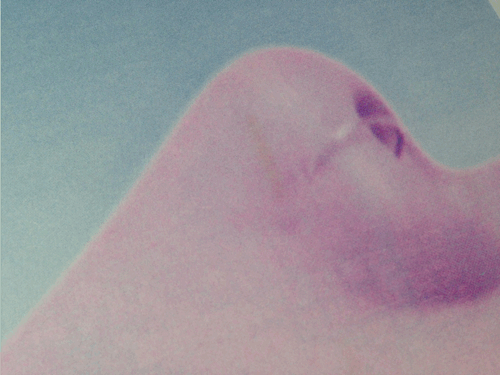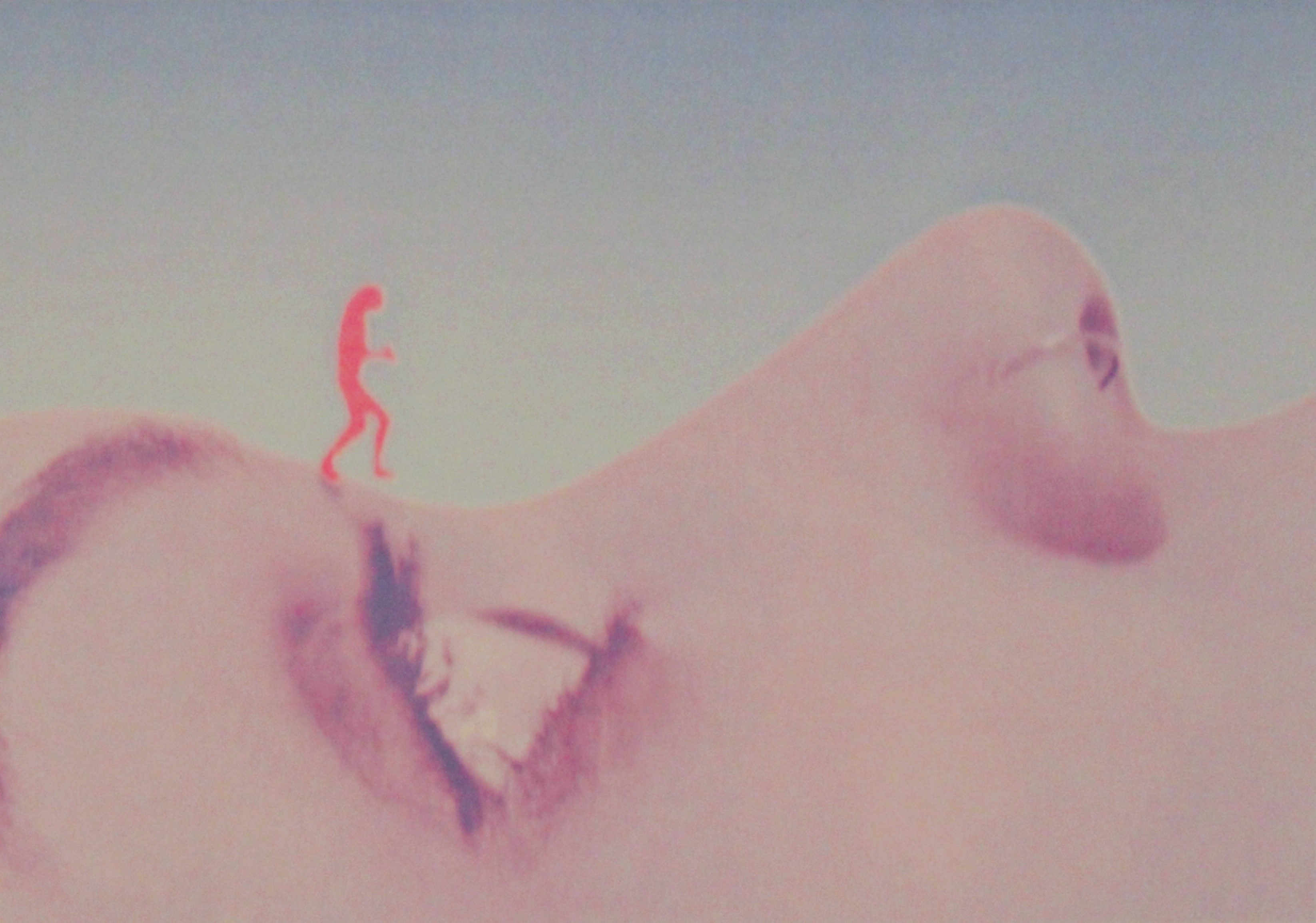 I have two color posters but also the two separate color, Fluo Pink and Medium Blue, versions.