DEEPER THAN THE WELL
5′ 01", color, 16/9, diverse footage and frame by frame animation (160 hand drawings), 2014
Directed by Sara Bonaventura
Official video for Carla Bozulich, from her album "Boy", on Constellation Records – 2014
"I think this is the story of two slightly alienated people and a snake that goes everywhere it wants.
Life and death and art. And their way of being in the world." Carla Bozulich
…
It's a little story of two people and a snake.
They seem on a journey and a female body is some of the road, objectified as a landscape but also a snake master.
The snake crawls on dusty roads in a wild nature; it's the life mystery, connected with guts' labyrinths.
The snake is the venom and the anti venom, the evil and the care.
It's the ouroboros, the eternal return of an open road. It's an archetype, an Origin myth.
Like the indigenous giant rainbow serpent, creator of everything in the universe,
inhabitant of deep waterholes, moving from one to another when a rainbow is in the sky.
These holes are here symbolized by a window, between the inside and the outside.
If you go deeper you see the snake as a cosmogony. There's the world in your belly.
Featured On/Screenings:
DIZ Festival, Fabbrica del Vapore, Milan (IT), 2015
SeeYouSound, Music Film Festival, Turin (IT), 2015
Transbordeur (FR), 2015
Artribune Magazine (IT), 2014
Artnoise Magazine (IT/ENG), 2014
Frizzifrizzi Magazine (IT), 2014
DATE*HUB TV (IT/ENG), 2014
Sentireascoltare (IT), 2014
Vanguardia | Rockaxis (CHILE), 2014
Drowned in Sound (UK), Video premiere, 2014
and more…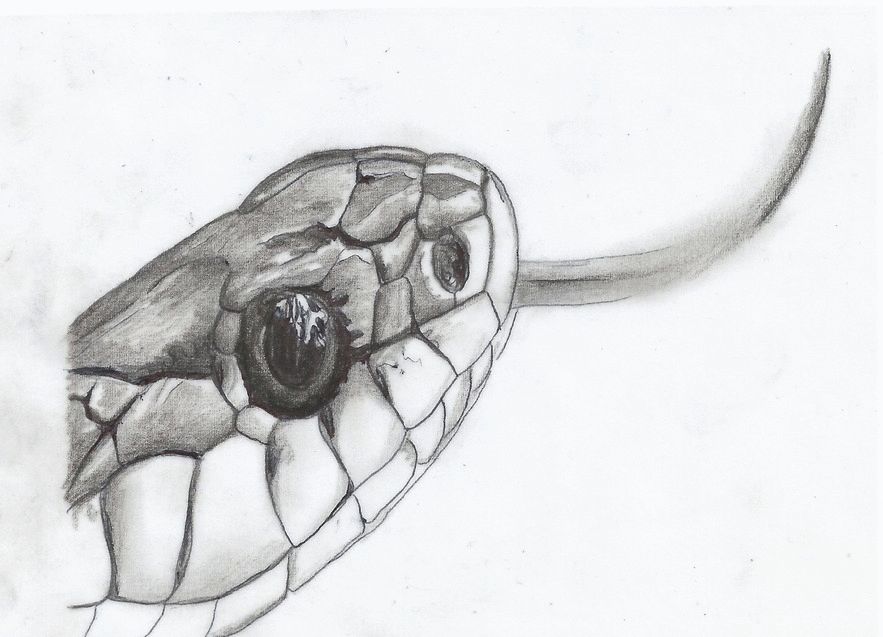 Lyrics by Carla Bozulich
I left in June the moon was dead –
still spinning above my head.
I thought it might just keep on turning –
even as hell was burning down.
I wish I could fuck up the whole world.
I got one more story I can tell.
Yes the hole is deeper than the well.
…
I got as far as the old road,
thinking about my bastard's code.
And your wet face upon the bed
the last time that I gave you head.
I just wanna fuck up the whole world.
I got one more story I can tell.
Yes the hole is deeper than the well.
…
If you knew what I was thinkin'
you'd get me drunk and keep on drinkin'.
Just so you could see it swingin'
when I fly that big ol' hammer down
yeah we were lost and now we're found.
I wish I could fuck up the whole world.
I got one more story I can tell.
Yes the hole is deeper than the well.
…