CUEVA DE LAS AGUAS (excerpt)
Excerpt from video loop, 03′ 07", color, 16/9, HD, 2016
Video installation by Sara Bonaventura
Here the catalog
This is a video excerpt from my video installation, exhibited as result of a workshop conducted by Joan Jonas,
during a residency at Fundación Botín, along with other 15 international artists.
Waxy stalactites
drip and thicken, tears
the earthen womb
exudes from its dead boredom
(Sylvia Plath)
The path is leading to the entrance of a warm cave, old beyond counting, a watery matrix softening stones,
stalactites echoing crystals of ecstatic state fertility, distilled drops encapsulating the cosmos.
Drips drips drips over geologic times. Slugs carrying the ephemeral magic, the invisible spiral of life.
Shamans knocking down with horsefeathers. Downward to the porous earth of desire.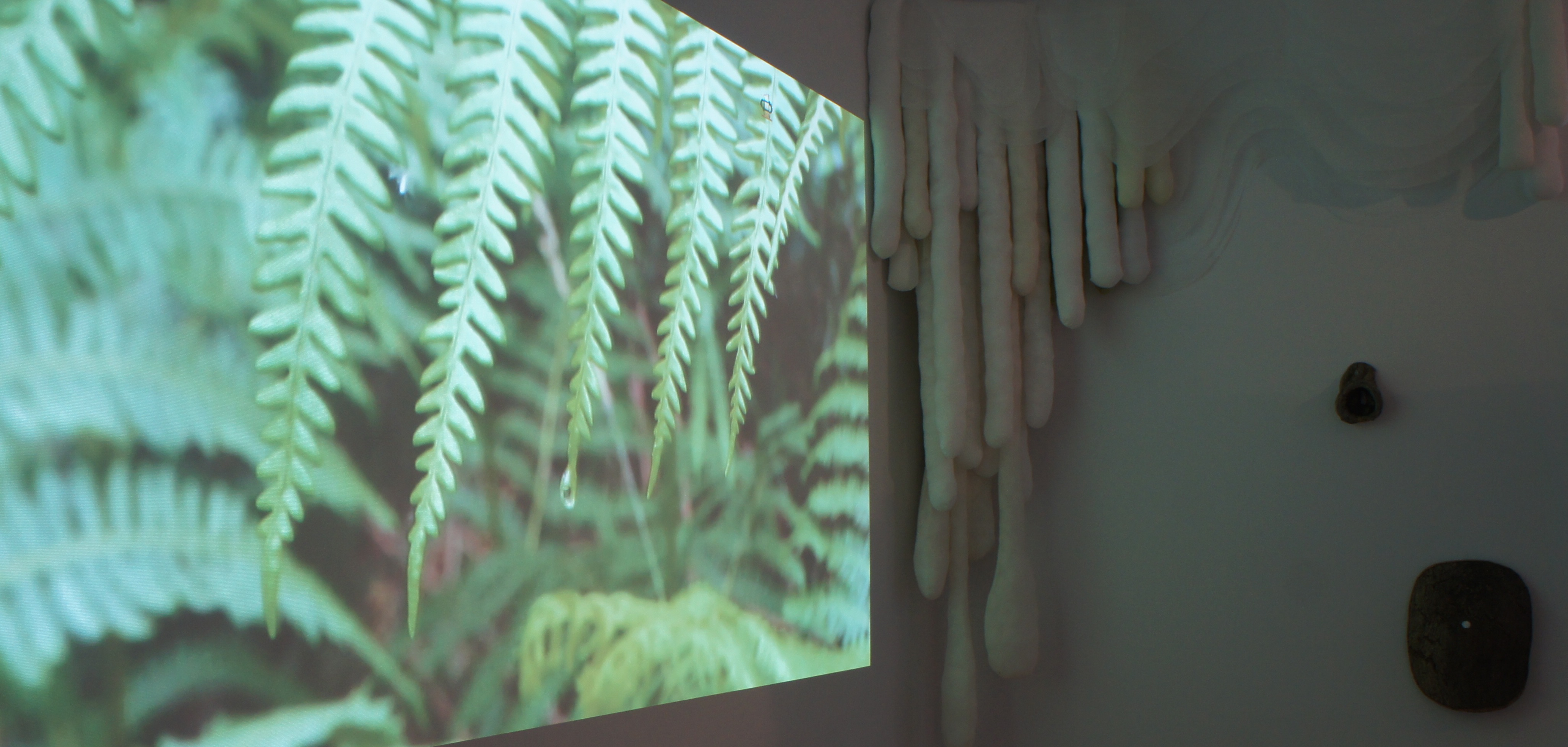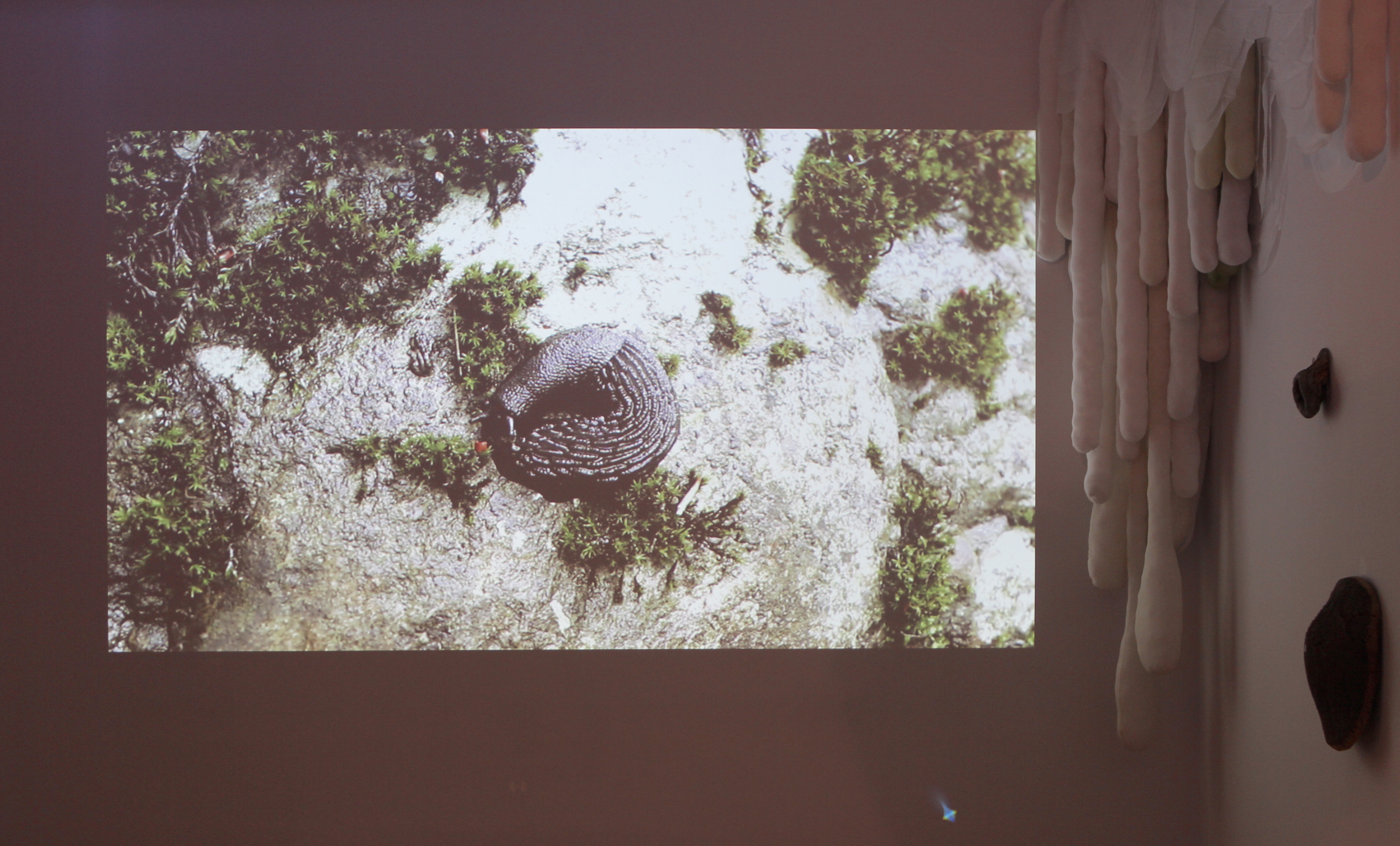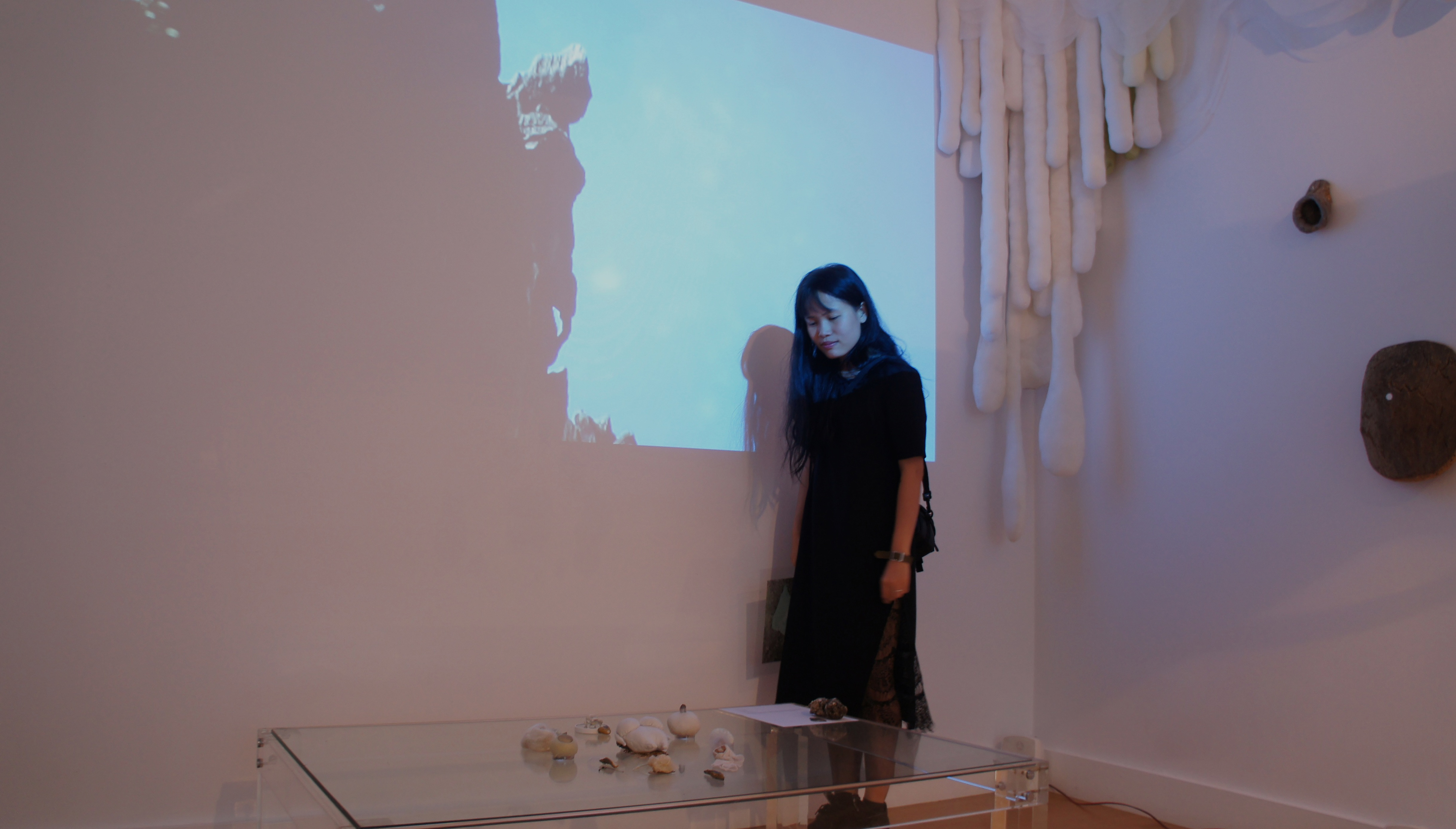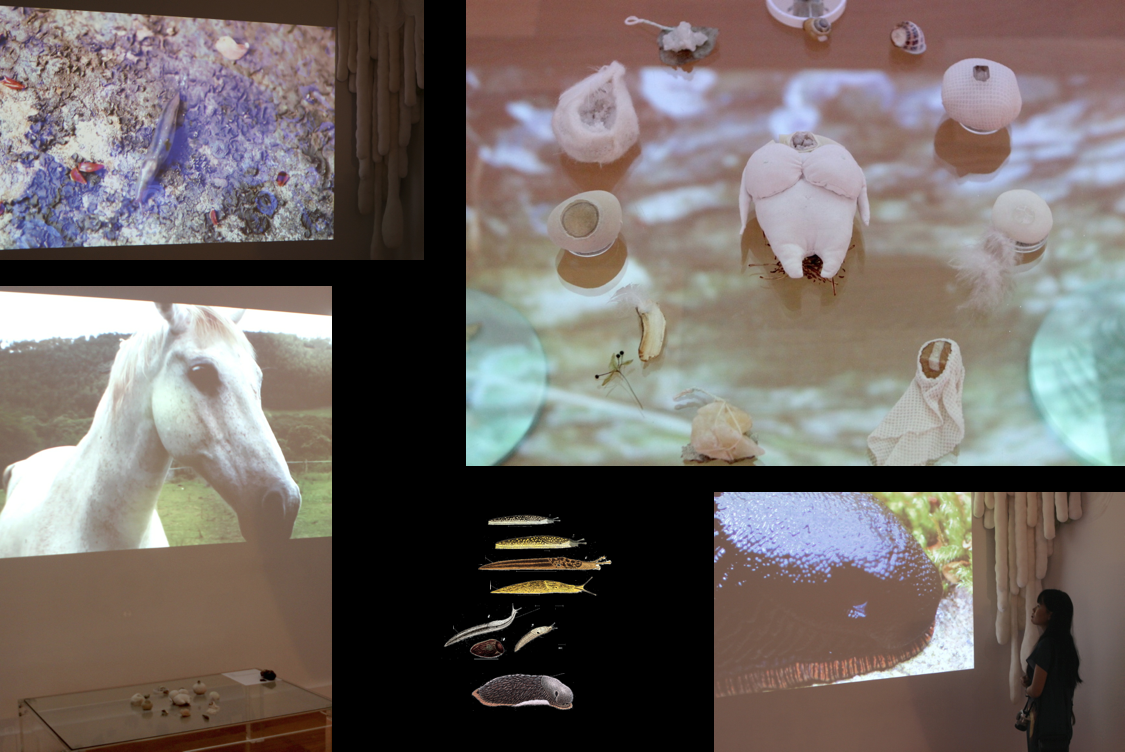 Cantabria is a very porous land full of caves, some of them with awesome prehistoric findings.
I let myself being inspired by the shamanistic interpretations of paleolithic rock art and venus figurines,
probable fertility icons and representations of Mother Earth, always connected to caves,
uterine references even after centuries of secularization, see Jung and Lacan, or Irigaray and Cixous.
The other fecundity symbols are slugs, especially a species I had never seen before, Arion Ater,
whose Linnaean name echoes the mythologic black horse son of Demeter, Goddess of fertility,
shot in Cantabria green wetlands, close to a river Nansa tributary. A waterish reference to femininity.
Cuevas de Las Aguas is a real topographic identification, but also a universal symbol.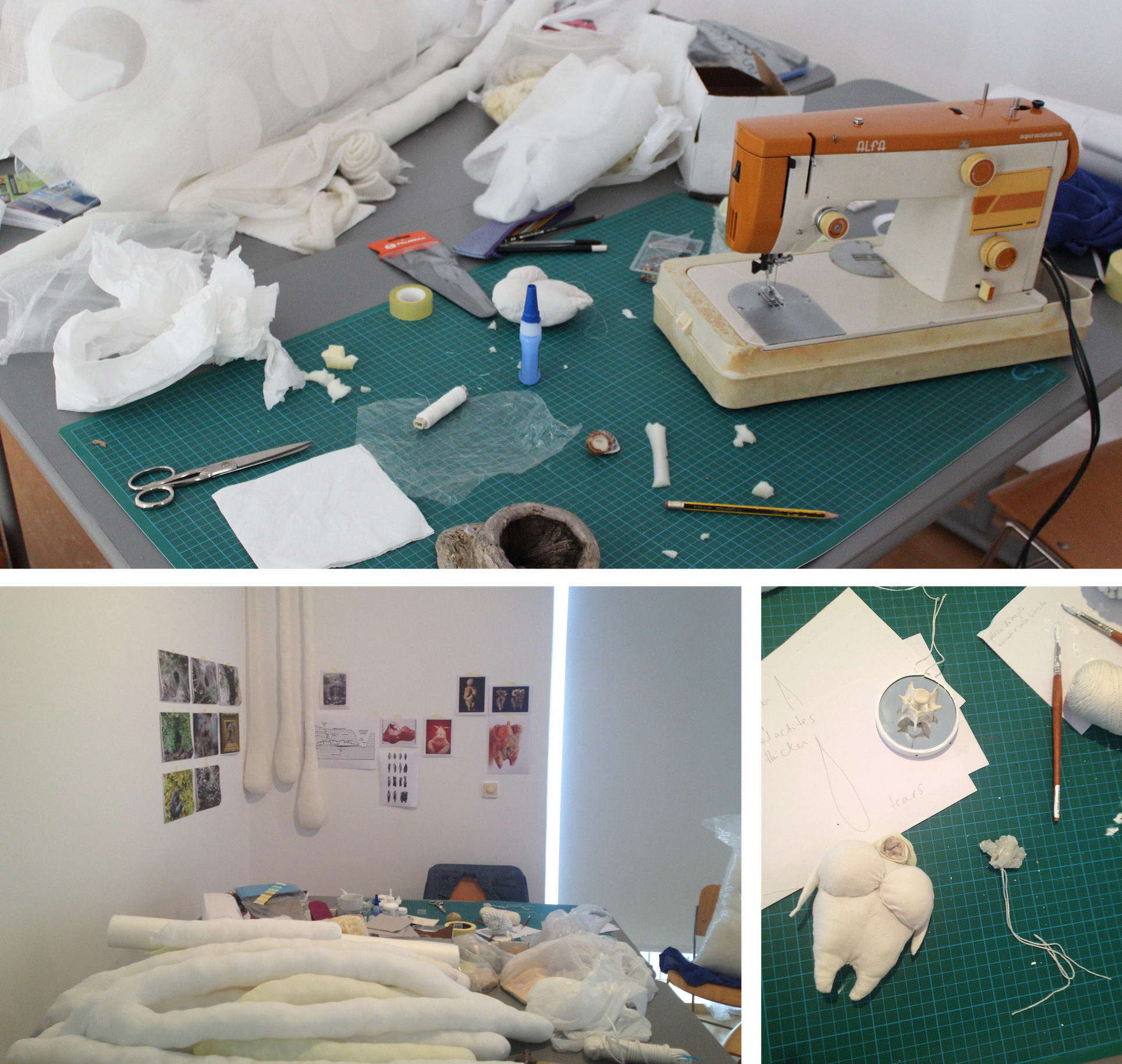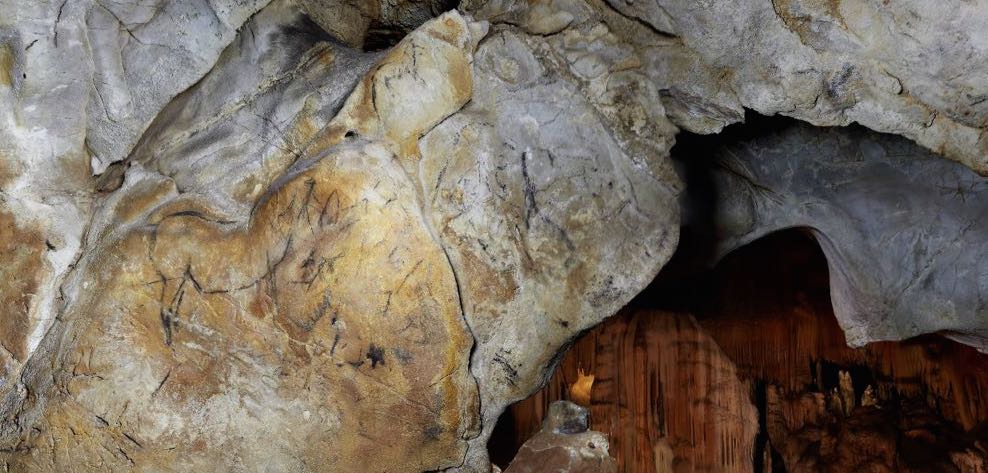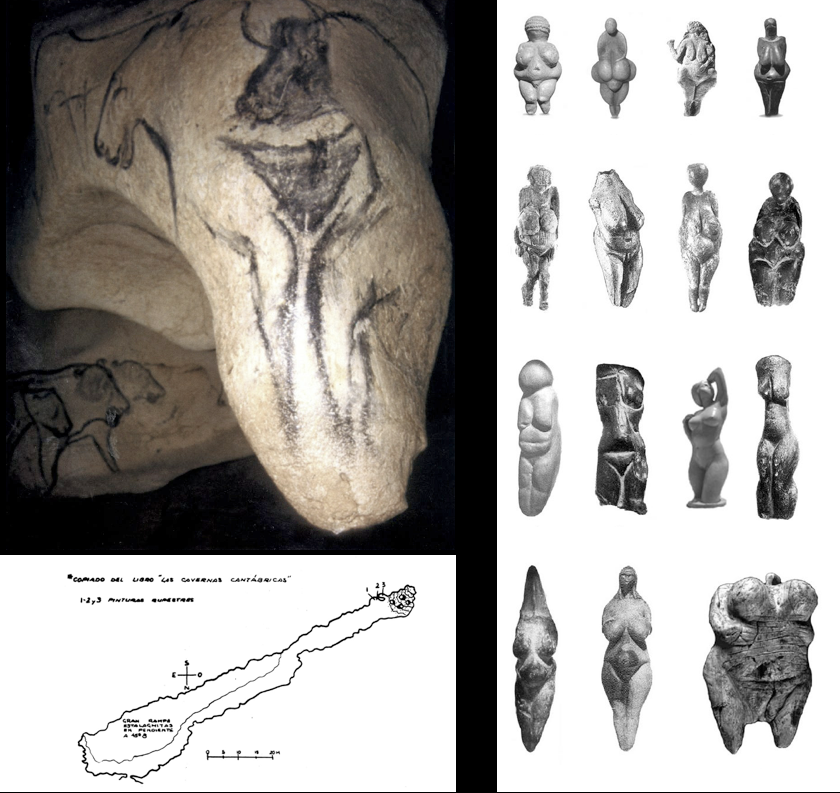 Featured On/Screenings:
Artnoise Magazine, (IT), 2016
Artribune Magazine, (IT), 2016
Fundación Botín, Final exhibition (workshop with Joan Jonas), 2016