NON RITRATTO
5′ 22", color, 3/4, frame by frame cut out/cel animation + VHS footage, 2009
Directed by Sara Bonaventura
"Alles was tief ist, liebt die Maske." Nietzsche
"Der Affe (von Besuchern) – Wie gut, dass die alle hintern Gittern sind!" Alter Simplizissimus (Tucholsky)
"Fissate bene in viso la morte ed essa vi fornirà tanto da ridere per tutta la vita." Palazzeschi
A non portrait of fleeting identities.
Of a relationship, so deep as to get lost.
Of an external violence sliding into an inner struggle and vice versa.
Of a tete a tete with the face of the Other, which unmasks the vulnerability to come.
We were together, we were lovers. The mask was our ghost.
What is this masquerade now? Now that we ourselves are phantoms of old rituals?
Even now we build our persona, leaving our bodies as before the last dance.
Bringing the past to the present but forgetting it as soon as done.
Entering a state of no mind, transcending ourselves.
Re-playing the play. I am the mask you wear.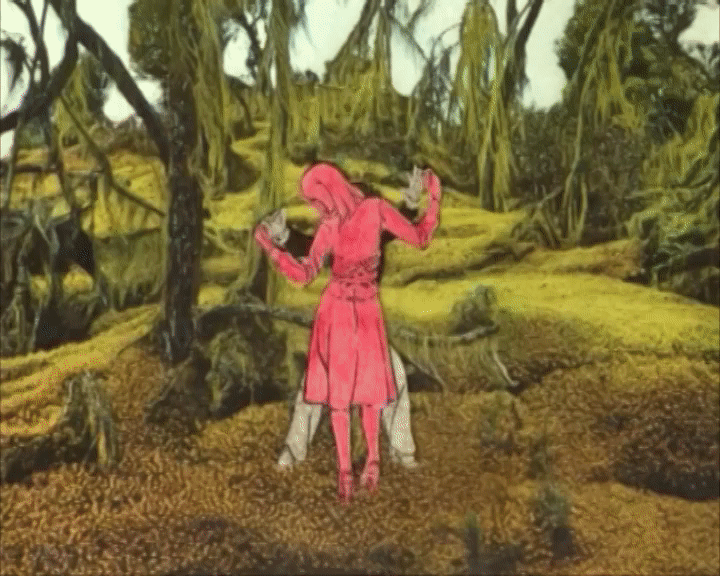 Featured On/Screenings:
Frizzifrizzi Magazine (IT), 2014
Spazio Barnum, Bologna (IT), 2014
LFF, Lago Film Fest, Revine Lago (IT), 2010