During an artist residency at Frans Masereel Centrum in Belgium, I started printing still frames from my videos.
I was always thinking of revisiting the process of animation backwards, stopping the action, that once was still.
Selecting a single frame, a screenshot, from an animated movement may reveals a different point of view.
Here below a selection from my video Moonbow thief.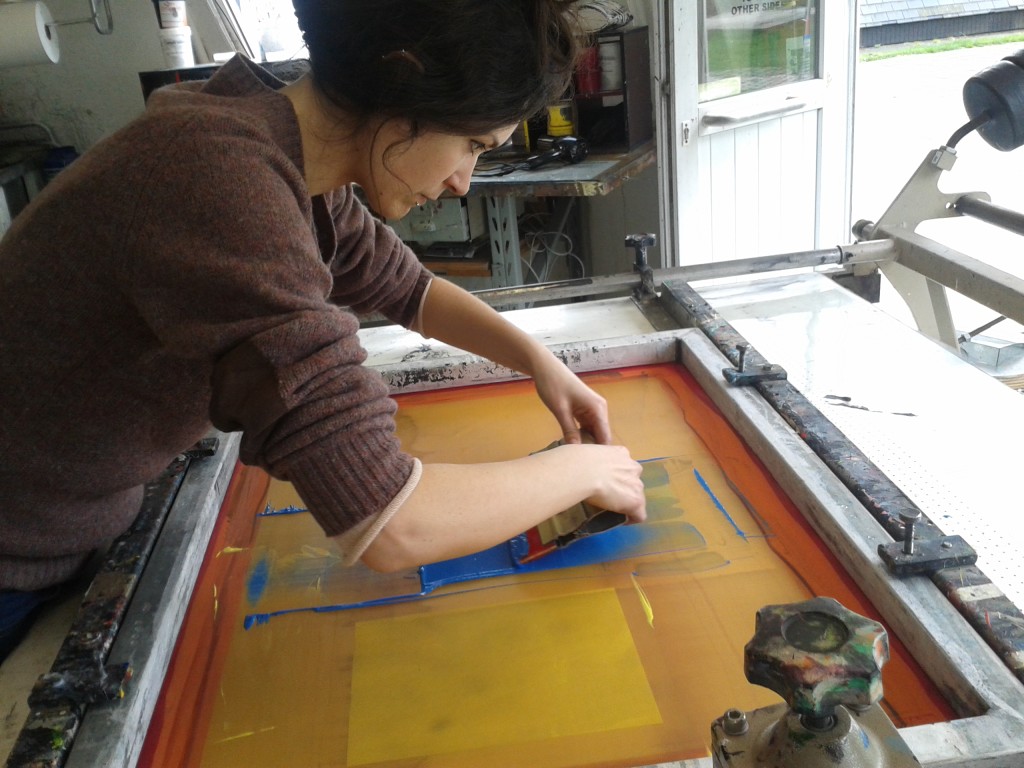 I chose screen printing because of the tactile diy but also pictorial quality of its vivid colors.
I wanted a distortion effect so I overlapped the same patterns to have little moiré effect in the background.
I played around with the separated channels, fuzzy registration, poor alignement and bleeding.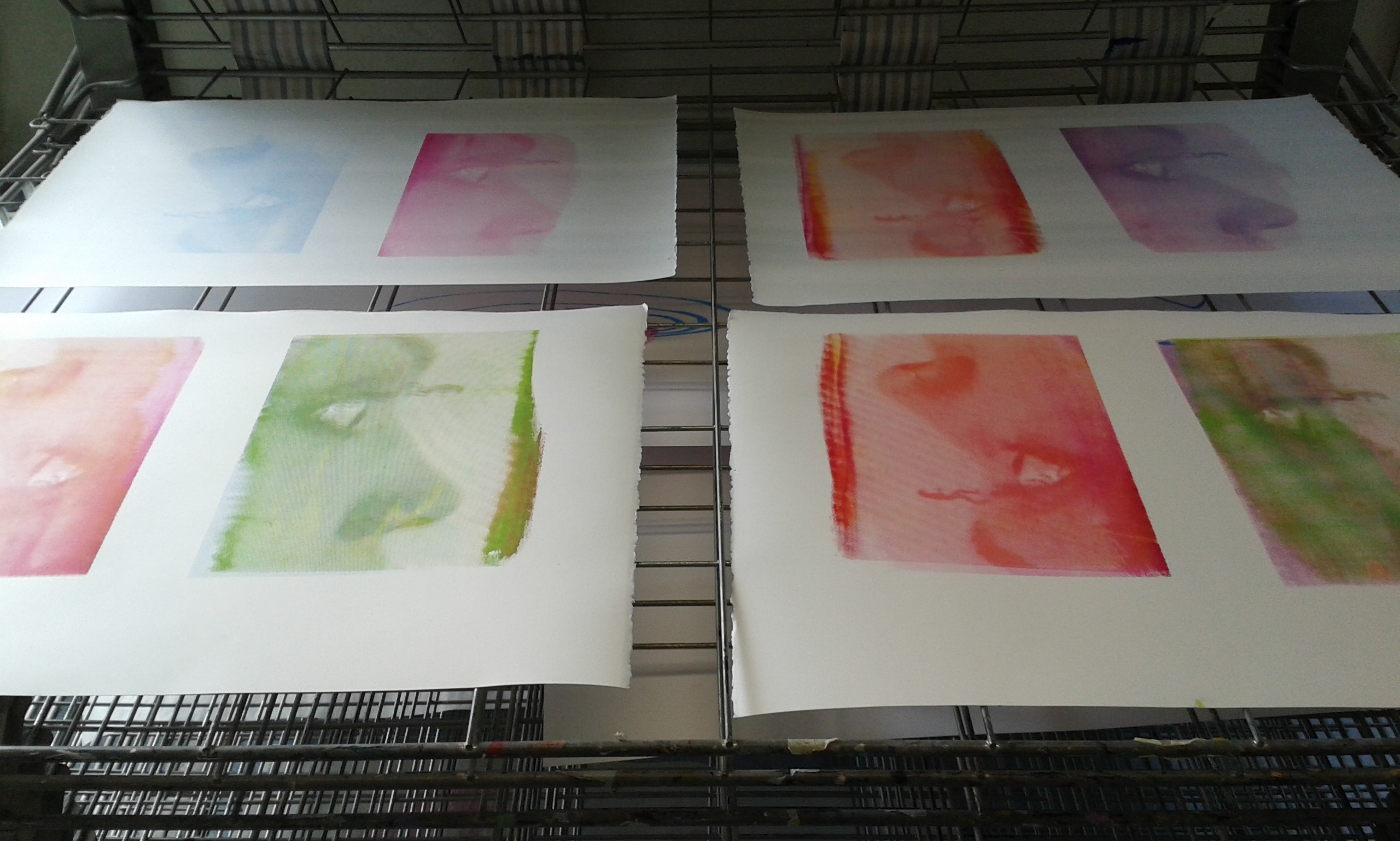 I loved mixing ink layers as I do with my digital superimpositions, seeking an alias effect.
My idea was not to have multiple copies, but multiple variations.